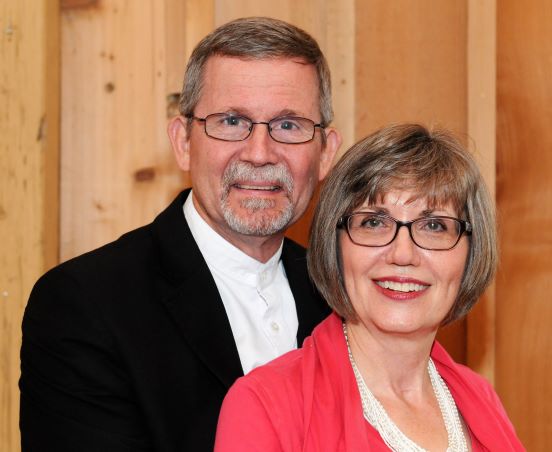 Check out our new PR photo, courtesy of our good friend,
Jim Oas!
Rumors of our death are greatly exaggerated....
WORK. A LOT OF WORK. Our only excuse for keeping you in the dark about what we have been up to these many many months. Best advice: follow us on Facebook (See the link below.) Sonia posts every week, sometimes more often, on our ministry FB acct-
Bill and Sonia Shaw in the Democratic Republic of Congo (original and creative title, I know.)
We are currently in the USA for itineration ministry until the end of August. We are headquartering out of our home in Port Orchard, WA. Our cell phone numbers are located below if you wish to contact us. We do have a few Sunday mornings unbooked and would love to share in person what is going on in the DR Congo so if we have yet to schedule a day with you, let us know. For our individual donors, please contact us so we can get together before we leave again in September.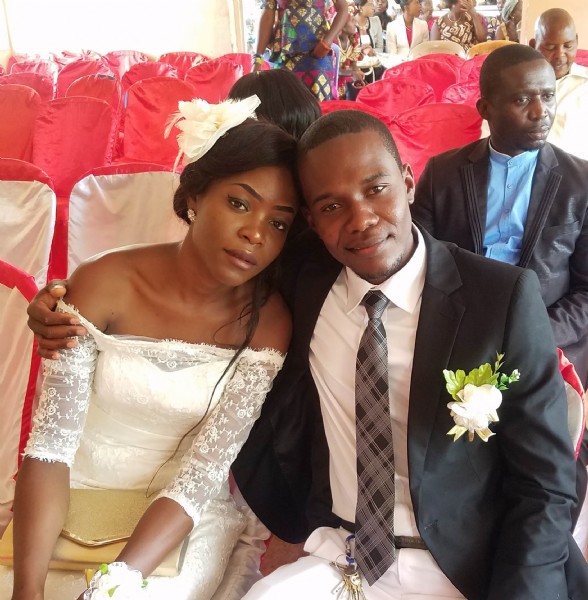 This young Congolese couple was married two days before Bill left for the USA. Jean and Deborah are two of the 106 students attending our Lubumbashi Ministry Training Center, now in operation for two years. They are dear friends of ours and a good example of why investing in future generations of African leaders is a GREAT idea. They finish their three-year diploma next year in 2020 and we look forward to what God will do through them in the years to come. We keep in regular contact with this couple while we are here in the USA. Deborah is the language tutor we use for our Engage Congo college interns. She helps our students as they struggle with learning French and also guides them through the cultural differences between Congolese and American worldviews. She is regularly in our home to the point where we call her our "fourth daughter." Recently Jean expressed his burden to become not only a church planter, but also a missionary in the future. Investment, planting seeds, developing leaders- adding to the harvest.
Part of that investment in the future means revising the course curriculum. We have a team of Congolese professors who are preparing these teaching materials that are distributed in each class. Below is a picture of Gerry NTANDO, one of these professors. Gerry is one of our "go to" professors. When a time crunch falls on us due to some unforeseen complication, Bill gives a call to Gerry and he goes to work, preparing the class notes and the teaching series. We are establishing an attitude of constant revision and upgrading of these teaching materials in men like Gerry. They are not content to rest on last year's efforts. They are the future of Africa, and they are winning. It is a joy to provide a ministry platform for young men like this and build something that will continue long after we are gone.
You can help us by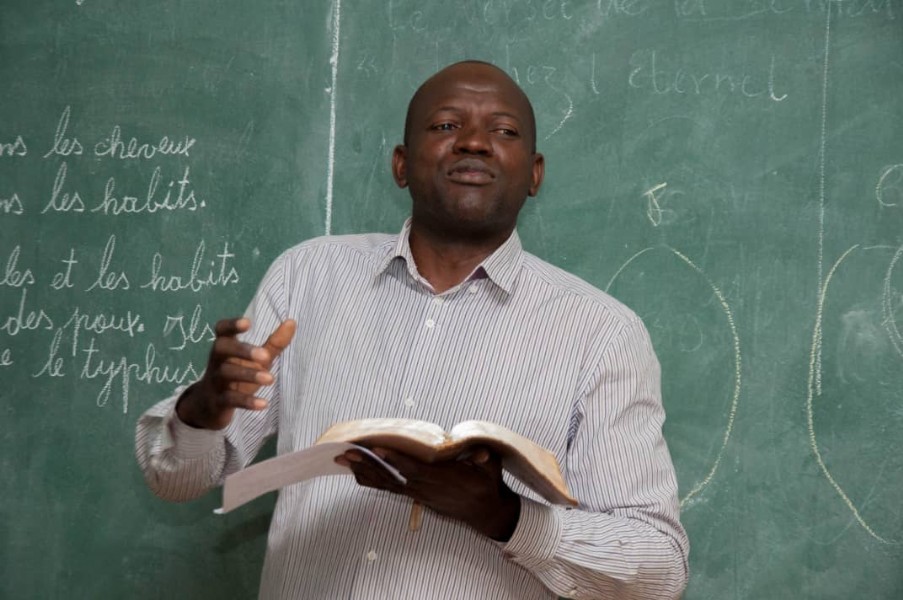 sponsoring the completion of his BA degree in Theology. A full ride scholarship is $3600. Here is the link where you can do your part to make that investment- click HERE.
Bill will be traveling to the DR Congo in the month of May while Sonia continues to travel on the weekends. He plans to work with the leaders of the 15 extension schools we have throughout the country, preach in the English language service in Lubumbashi, and launch the next building phase on the campus in Lubumbashi.
Investing- and multiplying- this is planting a tree under whose shade you will never sit.....
ENGAGE CONGO- this young lady, Sara Nelson, just completed an eight-month internship with us. In this picture she is doing a presentation IN FRENCH at a youth group meeting in Kisangani, DR Congo. Both Sonia and I enjoyed having her "do life with us" as we wrestled over who got to take th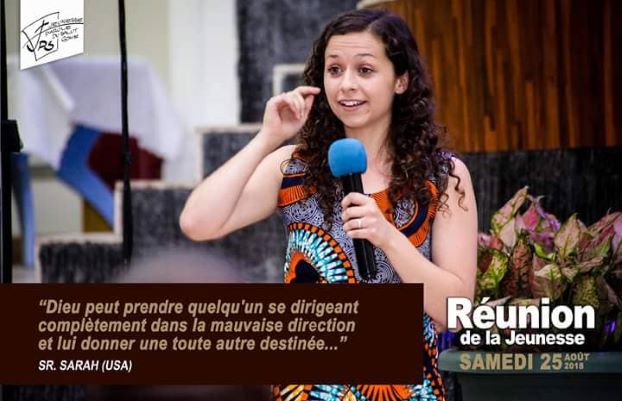 e first shower in the morning in the one bathroom we shared, or who did not fill up the ice cube trays in the freezer, or any number of other living-under-the-same-roof dynamics. She, like our other student interns before her, proved herself very capable in adjusting to life in Africa. She aspires to make her own contribution somewhere on the African continent and we were honored to have been able to make the investment of our time and attention in her future. Do remember her name- she is one of those "students who will outrun the teacher." We are currently accepting new student interns for the January 2020 term. Students who are interested in a challenge can know more by clicking HERE, or going to our EngageCONGO FaceBook page HERE, or our own website HERE
An initiative launched by our African missionary leadership team a few years ago encourages each individual missionary to develop an Individual Strategic Plan- an ISP. The goal is to help direct our work and gives a higher level of accountability. If you would like a copy of the current ISP for this year, send us an email by clicking HERE.
Our cell phone numbers- Bill 360 915 9154 Sonia 360 443 0073. CALL US!
A reminder: the best way to keep up on where we are and what we are doing, go to our FaceBook ministry page. Click HERE to have a look.
The last, last thing- A little shameless "self" promotion. Our daughter Beth and her husband Eric have worked in capital city of Ulaan Batar, Mongolia the past four years. They have accepted a two-year assignment as missionary associates (MA) with AGWM, our mission organization. You can have a look at their blog HERE. You can move them along the way with either monthly support or a one-time gift by clicking HERE then enter their account number 273 1578 and then their last name JUDD. That is called planting a tree under whose shade Bill and Sonia may sit!
Without hope, there is no need to live a moral life. The greatest gift you can give some is .... HOPE.
Until next time-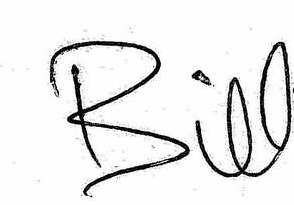 and