TALKING DRUMS
The newsletter of Bill and Sonia Shaw,
currently serving the Lord in Lubumbashi, DR Congo
Spring 2022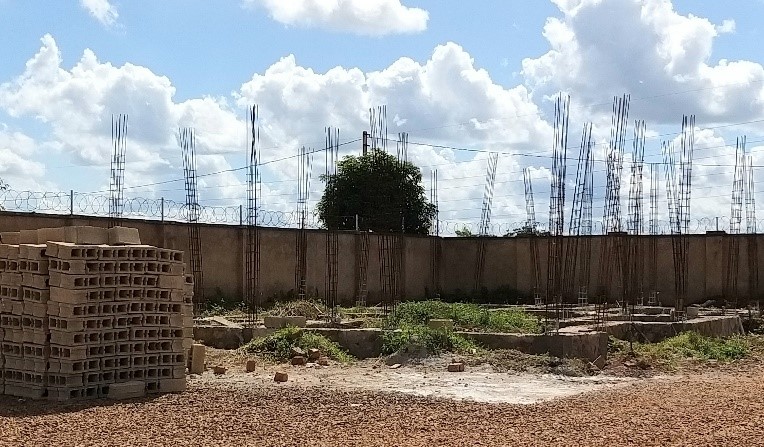 Greetings from Lubumbashi, where the puddles of rainy season are beginning to dry up and construction season is beginning. Two projects are under construction on campus right now – the provincial AG office building and a small dormitory, which will be used both by diploma level boarders and for out-of-town B.Th. students. The chapel, which will be built on the adjoining property, is in the design and material gathering phase, and construction will also begin there soon.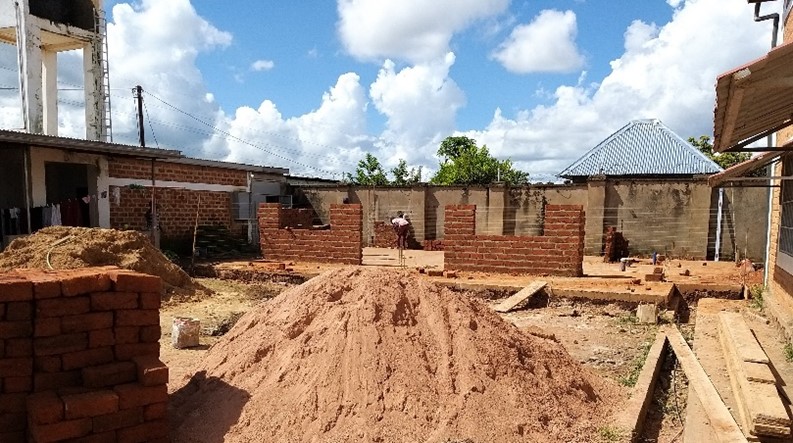 Leading up to Easter, Bill has been preaching a series on "Keys to the Open Door" at the English/international congregation of La Parole Eternelle. These keys are having a life filled with the Word of God, prayer, repentance, confession, humility/honor/respect, fellowship/accountability, and serving others/encouragement. These keys are necessary for believers to walk through the open doors that God desires to make available to them. At the beginning of the year, Bill spoke prophetically that the Lord would take members of the English congregation to places they'd never been before, both spiritually and physically.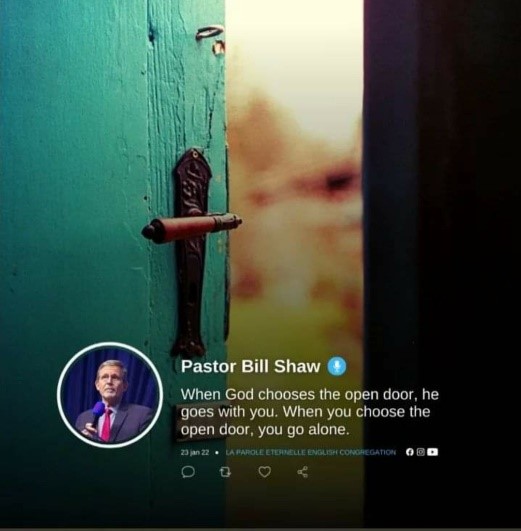 Since then, one young couple has been transferred to Uganda, a woman from the congregation did a short-term internship in Papua New Guinea, a young man left for South Africa for further studies, and another young lady married and moved to Tunisia. We just learned this morning that one of our cell group leaders is being transferred to Madagascar! Since there are not many French or English-speaking congregations where he is going, he already has plans to begin a church beginning with the same curriculum our cell groups use here, Living the Truth (Vivre la Vérité).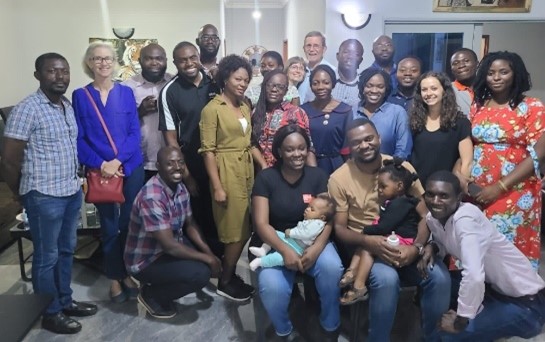 Several of the home cells have recently celebrated their first or second anniversary with potluck meals, which one or both of us attended.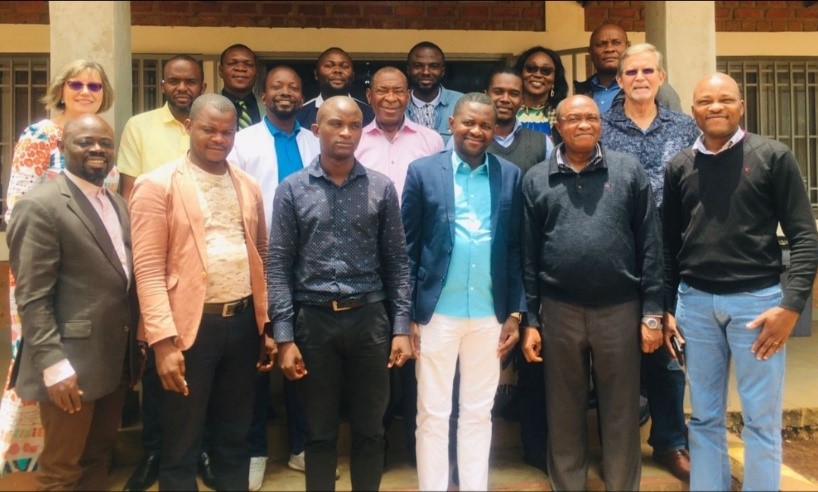 The two biggest events of this quarter were the beginning of the second cohort's classes for the B.Th. program in February and the first graduation of thirty diploma level students from IBTAD Lubumbashi on March 5th. The top three students were all women. We are thankful that the Assemblies of God gives ministerial credentials to women, which makes a positive statement to this patriarchal society.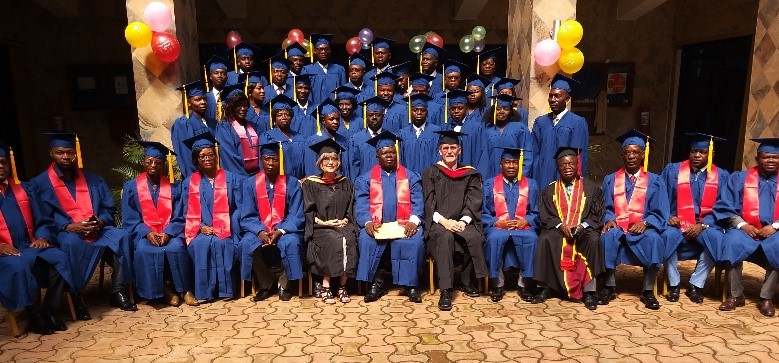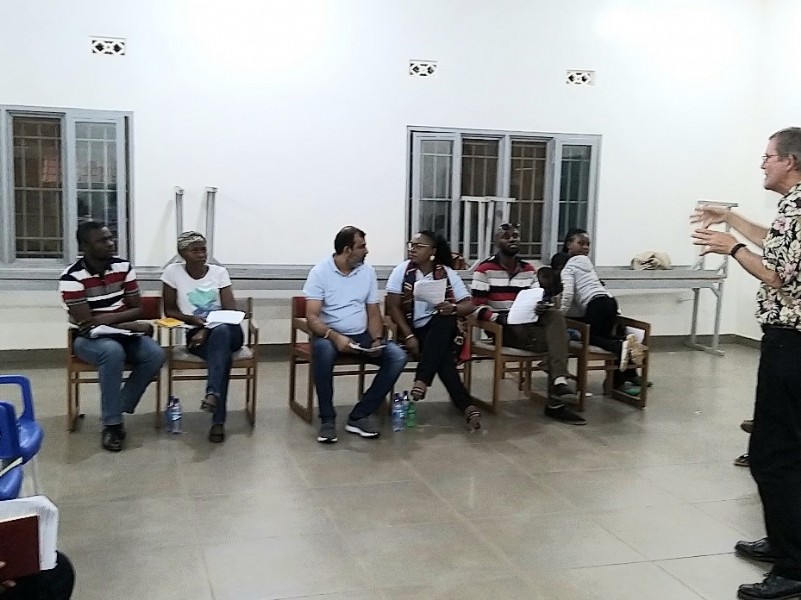 Last weekend we hosted a couples' retreat on campus for members of the English congregation. It was such a great success that at its conclusion, it was decided to begin a couples department with similar events taking place every other month.
As always, we pray for the Lord's blessings on the lives of all of you, our faithful supporters in ministry here in the Democratic Republic of the Congo. Thank you for your consistency in upholding this ministry with your prayers and finances.
Godspeed!
Bill & Sonia Shaw
Lubumbashi,
DR Congo, Central Africa
P.S. A demographic study of the growth of world Christianity estimated that by 2050 over half of the world's Christians will be living in Africa. In 1900 only 19% Christians lived in Africa, Latin America, Asia, and Oceania combined. In terms of long-term planning, your investment in the development of the African church bodes well for future generations of believers. Jesus said, "I will build my church," and he never specified what color stones he would use!