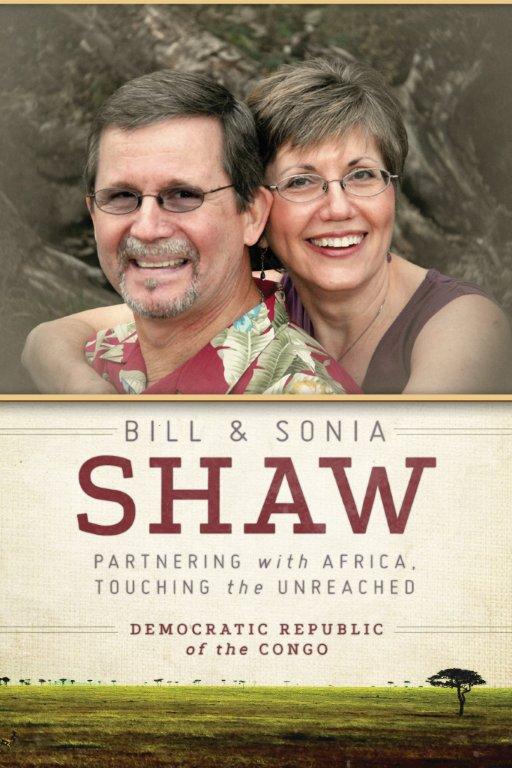 Bill and Sonia Shaw
Assemblies of God missionaries to the people of Africa since 1985
Current assignment: Lubumbashi, Democratic Republic of the Congo
Hello, everyone. This is what our new contact card looks like. With our change in ministry assignment now official we needed to print up some new ones. A thirty-five pound box of these cards arrived on our doorstep, fresh from

Missions Linked

, a business started by MKs (missionary kids). They do great work and we suggest you check them out by clicking on the highlighted link should you need any printing done.
We visited many churches during our transition to the DR Congo, so our new contact cards were not available. If you would like to have one of our new cards click here to send us an email and we will get one out to you. (Please
include your snail mail address!) Yes, it is obvious Sonia makes the picture...
Some of you did not receive our first E-newsletter so the news of our change in field may surprise you. Next week we will send you another email explaining what we are tasked to do in Lubumbashi. Our target is to come alongside our Congolese partners and together build up the training infrastructure in the Eastern Congo. Our primary goal is to train the professors for the ten new Bible schools scattered throughout the Congo. This is why we are both finishing our MA degrees from Northwest University. More details to come next week.
Our website is still in the process of being revived and there are several pages in the early stages of creation. More video clips have been added to our YouTube account and you can go there by clicking here. There are clips from the Bible school campus in Chad and the trip Bill took to the DR Congo in February of this year. Our website is designed to be a one-stop location for all things missional regarding our work so pray with us as we develop the site. Click here to check out our website.
We are currently looking for youth groups who will consider partnering with us to raise funds for the Speed-the-Light extended cabin pick-up we will need once we are on the ground in Lubumbashi. This will be our third STL vehicle in the twenty-seven years we have been missionaries in Africa. The first one, in 1987, was a Nissan Patrol/SUV and was provided by the Montana District youth.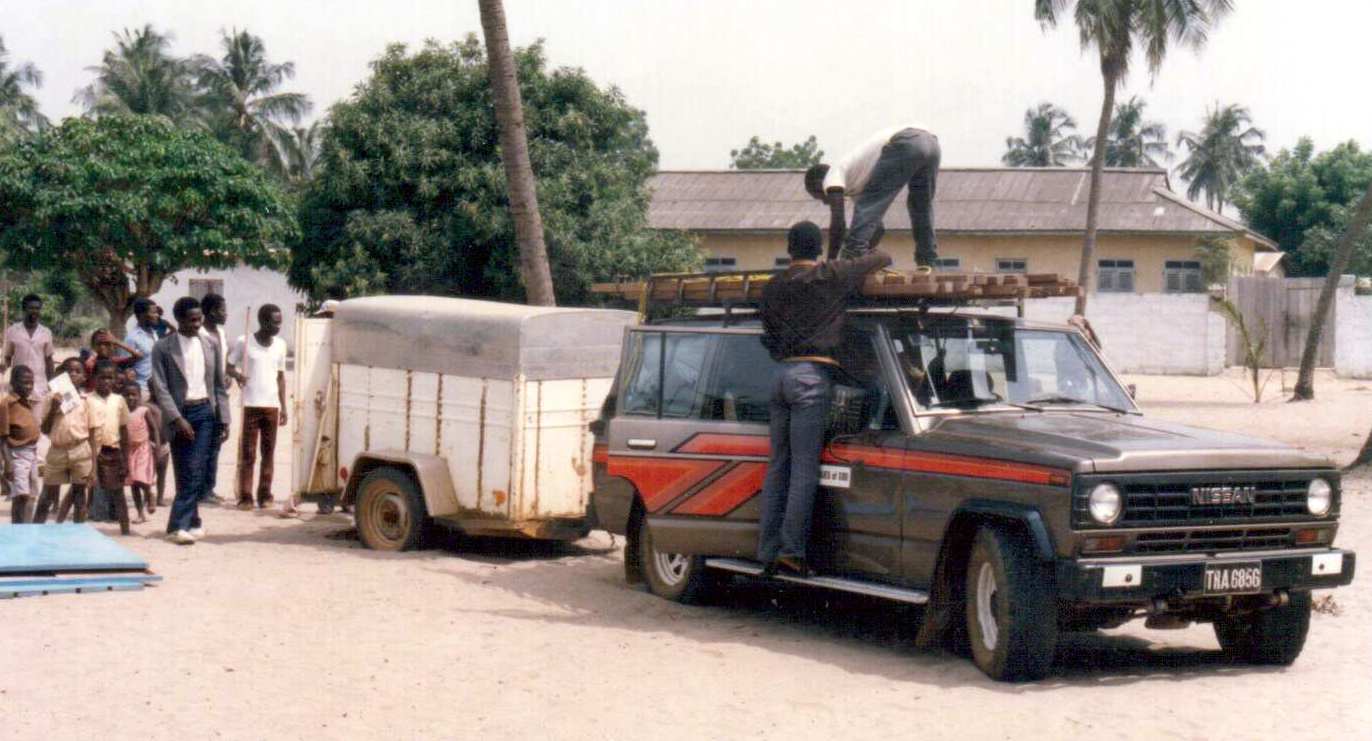 Tim Barrans was the main promoter of that project and we thank you, Tim, for the vision and leadership you provided. This first truck gave us two terms of hard use and A LOT of miles all over Ghana. It was a GREAT tool for us as we did church planting and leadership training.
It was such a good car that after 8 years of solid service we were still able to sell it for a good price and put that money toward our second vehicle that was purchased by the Northwest Ministry Network youth. In those days (1998) it was Troy Jones, now the pastor at Renton New Life Church, who made the effort to put those funds at our disposal. Again, thank you, Troy, for making this happen. We had our Toyota Landcruiser shipped down from Gibralter Toyota. It arrived in a container in the port of Douala, Cameroon, so Bill spent a week in the city as our clearing agent worked on the importation paperwork and then another week driving through Cameroon to cross the border into Chad. The road was SO bad! (How bad WAS it??) It was so bad that for nearly two days we never got above 13 mph. Yes, Virginia, we were having an "adventure." Take a look at a map of Cameroon and trace our route- Douala-Baffousam-Tibati-Meiganga-Ngaoundere-Garoua-Figuil. It was outside of Tibati where Bill nearly jumped from the bouncing and jostling STL Landcruiser, refusing to spend another minute submitting his kidneys to the "Cuisinart Cameroonian Road Test."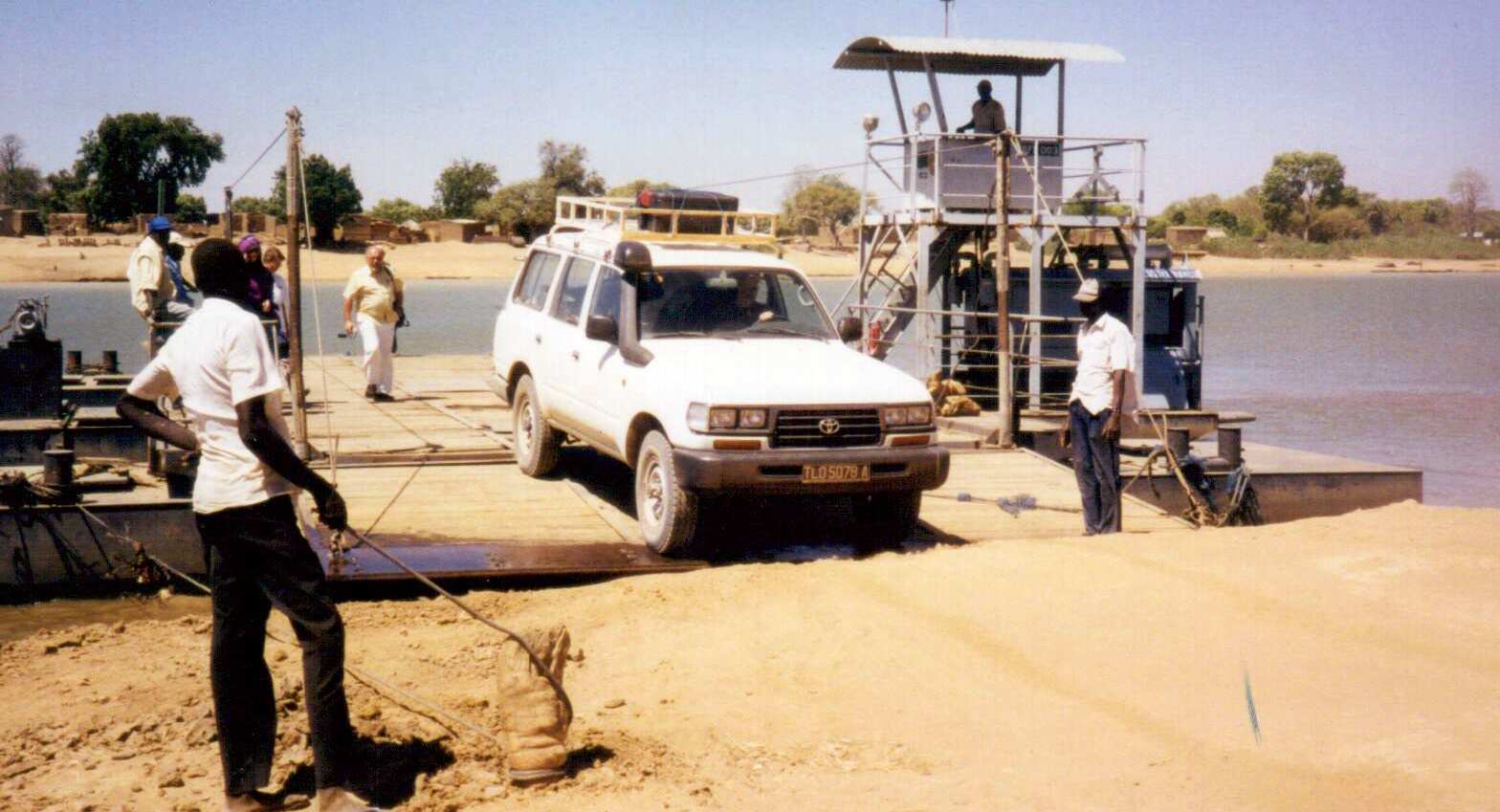 Unfortunately the customs clearing agent's contact at the border had gone to a funeral so the bush tour was delayed at the customs border post for three days. Bill kept guard over the brand new Landcruiser, sleeping in the sand next to the car, until the agent found the customs officer in a nearby village. This was another one of those "experiences." The border crossing was several miles from the nearest town, so eating required a walk into town to buy a few meals and then a motorcycle taxi back to the border at night.
A young man, no more than sixteen, returned Bill to the car one night. He took the road at great speed, enough so he was told if he splattered missionary brains against a tree when he lost control of the motorcycle Sonia would come looking for him. This ellicited only a grunt, a nod, and another twist to the throttle as the Honda 125 screamed to its destination. Getting off the bike at the border, the color returning to his knuckles, Bill demanded why the great speed, and why he did not slow down. With a shrug and in a most matter of fact tone the young man said, "I had to go fast through the forest, or the bandits would have jumped out and robbed us." Hmmm...
So, a Speed-the-Light truck is a

VERY GOOD

thing. If you would like to partner with us let us know.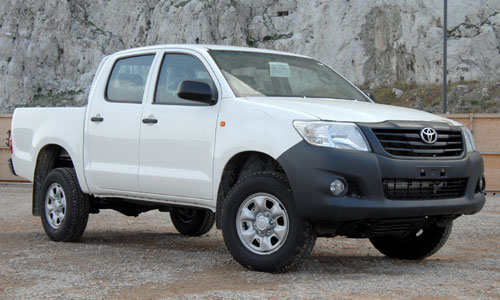 We are more than ready to partner with you, spend time with your youth group and infuse them with a vision of making a difference in this world.

Our project amount is $35,000 but this can be divided up into more bite-sized pieces.
This is a picture of the Toyota "double cabine" (as we say in French) pick-up we would like to purchase. Where we live they stay nice and shiny like this picture for about five minutes. Just after buying our first vehicle in Ghana Bill was driving a group of pastors to check out a site for a new church plant. They got stuck on the edge of a lagoon between Denu and Anloga, in the Volta Region. Both axles of the truck were high-centered so it took a small army of men from the village to dig, pull, push, and lift the truck out. All the kings horses and all the king's men did indeed get the truck out of its muddy grave.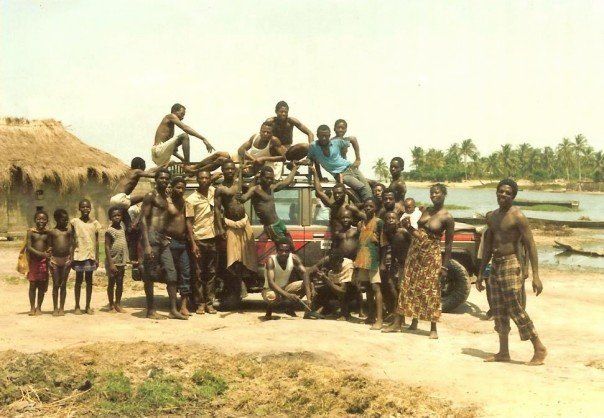 Bill sighed in relief when the truck was safely on dry ground, seeing there were no serious scratches, dings, or bent whatevers from the rescue. To his chagrin, he called for a group "victory" photo whereby our new friends and rescue squad jumped all over the truck for the picture. In this case the patient survived the surgery but got beat up in the recovery room!
We cannot underline the importance and value of our Speed-the-Light vehicles over the length of our missionary mandate. These two workhorses proved their mettle over and over again. Without them we would have been severely handicapped in the work and fewer churches would have been planted, fewer pastors trained, and the limits of the Kingdom would not have been stretched as far. Please pray with us that God gives us favor with several youth groups who can rise to the occasion and join us to make a difference, this time in the DR Congo.
USA address: P.O. Box 1521 Port Orchard, WA 98366
If you wish to no longer receive our E-newsletter, you can unsubscribe by clicking HERE