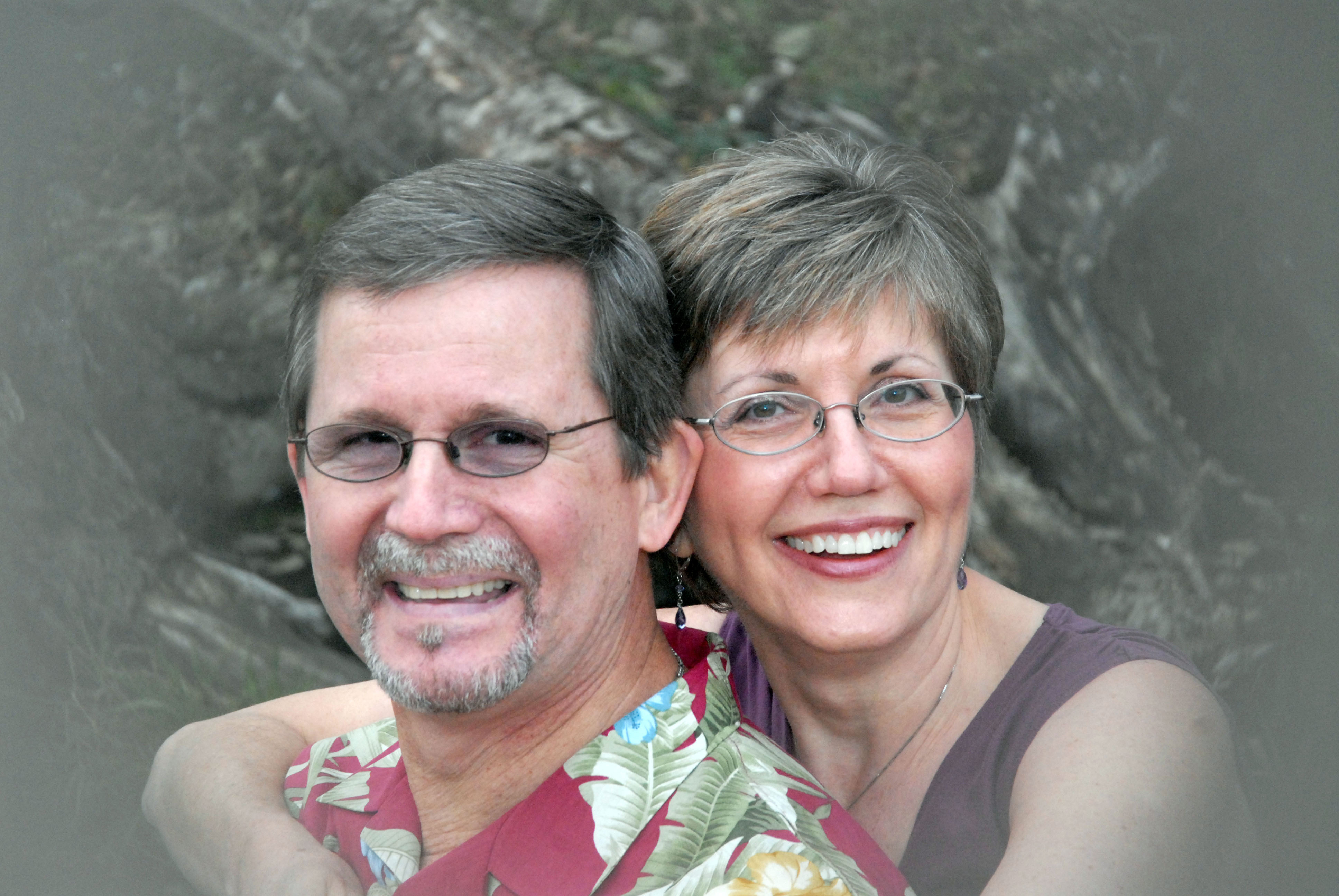 Talkingdrums
I
n rhythm with Bill and Sonia Shaw, partnering with Africa since 1985
Current assignment: DR Congo, city: Lubumbashi
"For to us a child is born, to us a son is given, and the government will be on his shoulders.
And he will be called Wonderful Counselor, Mighty God, Everlasting Father, Prince of Peace"
(Isaiah 9:6, NIV)
Have you noticed how the work of God is many times done in inopportune times, and at inconvenient hours? Jesus came in the midst of the political turmoil caused by a Roman occupation. Due to the emperor's edict, his birth took place in the home town of his clan, rather than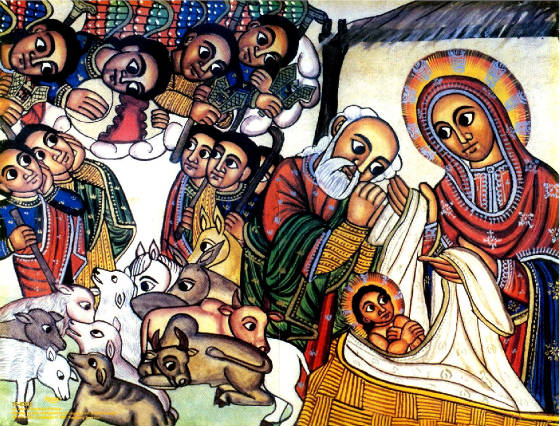 in his mother's cozy bed in their Nazareth home. The young couple most likely joined a caravan making the 80 mile trip south for the census, and their plodding journey lasted nearly a week. Upon their arrival, they were unable to have a quiet corner in the town's hostel because of the flood of tax payers inundating the City of David. Instead of a comfortable room, Mary and Joseph lodged in the stable with the other patrons' donkeys. Instead of a professional midwife, Joseph was most likely the one who delivered Mary's first-born. Following the baby's initial cries and his parents' joyful amazement at the perfection of his tiny fingers and toes, little Jesus was rocked to sleep by his young mother, and both snoozed in an animal trough heaped with hay until the angels' jubilant midnight concert resulted in the arrival of a group of ragtag shepherds who knelt before the Christ Child in expectant adoration. "Joy to the world; the Lord has come!"
Arab Spring, the "fiscal cliff", and everything is now Made in China, yet ever since Saint Nicholas began dropping coins in poor children's shoes, Christmas has been celebrated by children and parents in many parts of the world. Nicholas was a Greek orphan from a wealthy Christian family--raised by his uncle--and grew up in modern-day Turkey. He is the patron saint of children, as well as sailors and merchants, and it was through the latter that his story spread eastward into Europe where he became known as Sinterklaas in the Netherlands. His modern English name "Santa Claus" is derived from the Dutch. Paintings of Nicholas often show him in a bishop's red cloak, sporting white hair and a beard. (He was also an early crusader against human trafficking, having paid the dowry for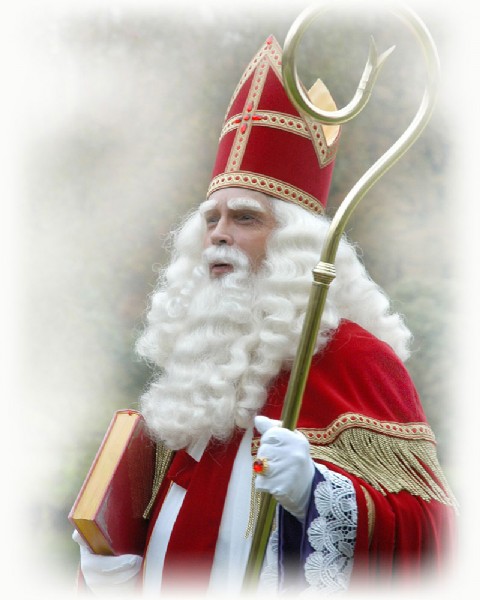 three young ladies from an impoverished family in order to prevent their sale into prostitution.) The house at the North Pole, elves, sleigh, and flying reindeer evolved from Clement Clark Moore's poem, published in the Troy, New York, Sentinel on December 23, 1823. We all know it as, "The Night before Christmas."
The celebration of Christmas traveled to Africa--the continent that had sheltered Jesus from Herod the mad king--in the late 1400s. Our Ghanaian language tutor told us the original meaning for Christmas, or Bronya is, "The white man has a good thing going." Christmas Day in Africa finds believers in church, dressed in their finest. Children usually have some new toys--plastic sunglasses or whistles--and candy. They liked to come to our gate and say, "Please give me bonbons." One Christmas in our rookie first term we wanted to do something special, so Bill purchased a giant bag of candy and went for a walk to pass out the delicacies--one piece at a time--to the children who were our neighbors. A few minutes later Sonia looked out the window of our hom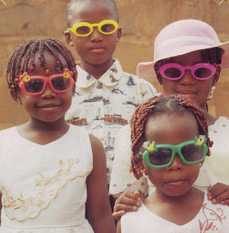 e in the village of Santrokofi Benua to see him briskly moving toward our gate, pursued by what seemed to be over 100 children and a good number of adults. Every few steps, he would reach into the bag, grab a handful of candy and toss it over the crowd. The mob would relax its hold on Bill as some collected the treats, but others kept coming until the next handful was tossed. Fortunately the candy and the road concluded at the same time. He reached the gate with the candy distributed, although not in the orderly fashion he had in mind at the beginning of his expedition!
We also remember our missionary colleagues Ralph and Rosemary Hollandsworth and their hospitality when we shared Christmas together in their home in Saltpond, Ghana. When these two were pastoring a small church in Colorado before coming to Africa, they made ends meet by selling home-made candy, a skill they exercised on the field to our delight. Then there was the first Christmas in Chad when Gwen and Beth came home from boarding high school in 1999. There was nothing to buy in the N'Djamena grand marché to give as gifts. They decided Dad should not be left with an empty stocking on Christmas morning so they took an old pen from his desk drawer and borrowed a lump of charcoal from our watchman Nathan, wrapped them and put them in his stocking. Guess he was naughty and not nice that year!
In one of Sonia's English classes in Moundou, Chad, Zamassing, a student who had viewed the Jesus film in his neighborhood, raised his hand to ask when movies were invented. She told him that they had been developed about a century ago. A puzzled frown began to form between his eyebrows. At first his next question seemed unrelated. "How long ago did Jesus live on earth?" he asked. Sonia explained that he was born over 2,000 years ago. "Then how did they make the Jesus film?" he asked in amazement. Zamassing believed he had watched the real Jesus in the movie. May it be true that we would see the real Jesus through the glitter and glitz of this holiday season!
At the end of this year we find ourselves gearing up for that all too familiar "moving mode." Ugh! We are finishing our stateside fundraising and the final projects for our MA degrees, making our moving lists, and checking them twice. We will be on our way to the DR Congo in early 2013. After looking at the results, the pastor who supervised some psychological tests in our premarital counseling concluded "I am not saying you should not get married, but you will have--shall I say--an interesting life!" We have certainly not been on the short end of the adventure stick. With this being the seventh time we have said goodbye to family and friends you would think it gets easier, but that is not so. This is an old hat we would prefer to put on someone else's head. However, duty calls and we respond.

Yes, He continues to work at inopportune times, and at inconvenient hours.
We want to thank our 159 partners who have made it possible for us to serve with the people of Africa for 28 years. Together we have made an impact and our vision is to continue to do so in the Congo.
Wishing you everlasting joy this Christmas!
Assemblies of God missionaries to the people of the DR Congo