Hot Flashes from Sonia....
Since our arrival in DR Congo a year and a half ago, I have taken thousands of pictures and shot hours of video footage, a few minutes of which we will be able to share with our supporters during our upcoming furlough. As I am generally the one behind the camera, I would like to share several of my favorite photos of projects in which we have been involved so far this term.
Most of my ministry since May has been with the EngageCONGO students. The summer team members were Savannah Thompson from South Carolina, studying through Southwestern Assemblies of God University's online program; Hannah Sheckels, University of Oklahoma; Michelle Tapia, Northwest University; and a young man from Louisiana. The three young ladies returned to America at the end of the summer, but one student stayed on. Joining him this fall is David Walling from Kittitas, WA, studying through Global University's online program.
The students' schedule is pretty intense. We have team devotions together every morning before they begin their full-time academic load and French language studies. They are involved in ministry at a local church, and we also have a Bible study, prayer time and/or worship service several evenings per week. I help keep them on track with their academics, lead some of the study times (all of us - including the students - take turns), and make sure the team eats nutritious meals every day.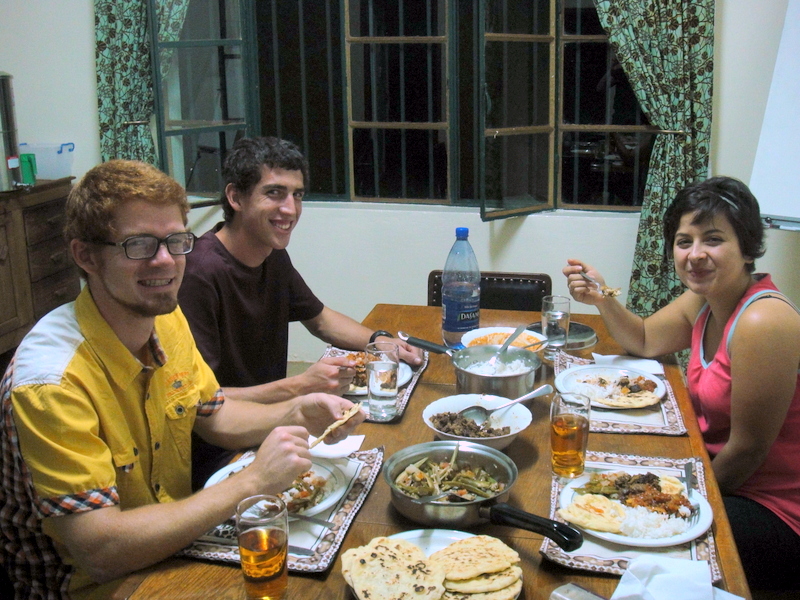 A couple of special projects the Engage team participated in this summer were a clothing and food distribution in the Kolwezi area and a vacation Bible school. We worked with a Congolese evangelist for several days to distribute used clothing and sacks of rice in several locations: two villages, a prison, a nursing home, and at a special service for the handicapped. At each distribution, the gospel message was shared and some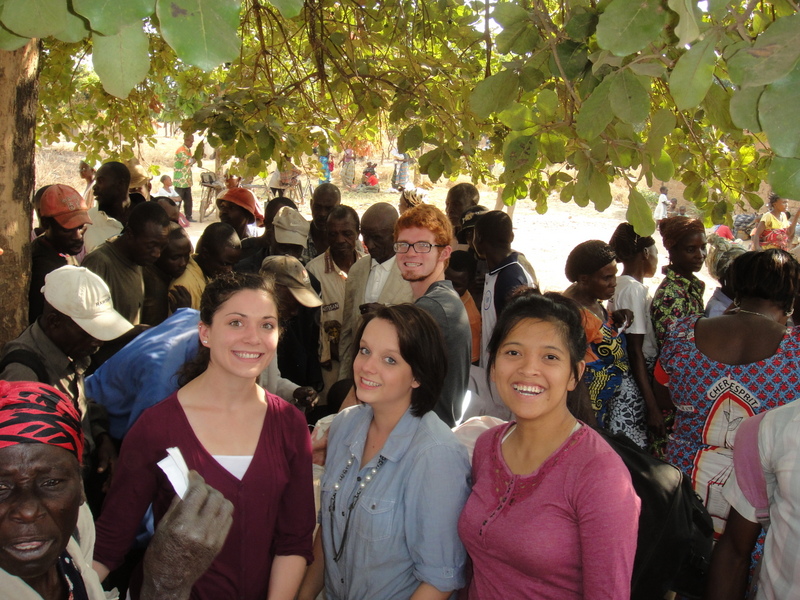 of the students sang numbers they had learned in Swahili and Lingala, two of Congo's trade languages.
The students have all expressed how much they have learned from the Lord and the local people during their stay in DR Congo. Unfortunately, all the lessons have not been pleasant ones. One of the young ladies articulated how her calling to medical missions was reinforced by the sudden and tragic loss of the Kolwezi evangelist's youngest son. We spent a great deal of time with the family during the week we were in the area, and all the girls became quite attached to the children of the family, especially baby Excellence.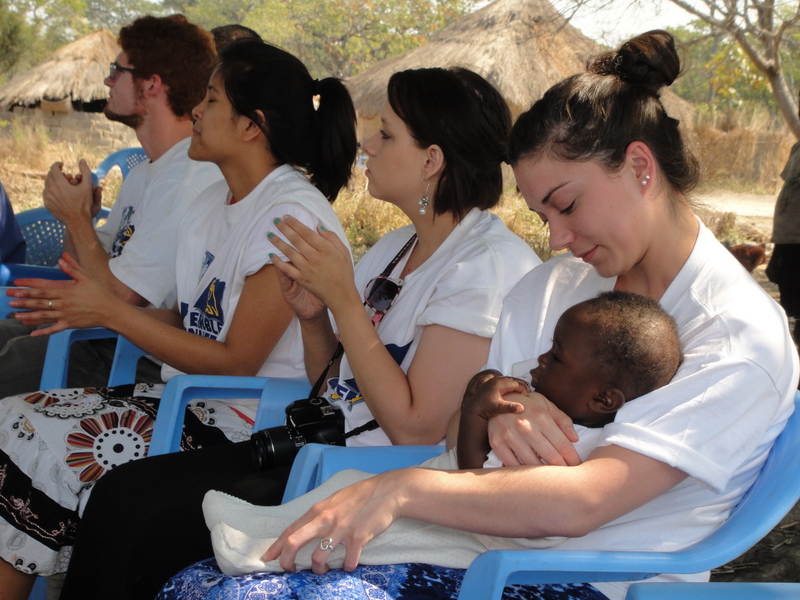 Had he become ill in a Western setting, he most likely would be alive today. However, he was treated at a local clinic and not immediately put on an IV to treat dehydration, so he did not survive his brief illness.
The last project the summer team participated in was a Vacation Bible School for a new church plant, which we have been helping to get off the ground in our neighborhood. About 170 children participated in the three-day program, which included songs, a Bible story, memory verse, puppets, skits, crafts, games, and a snack each day.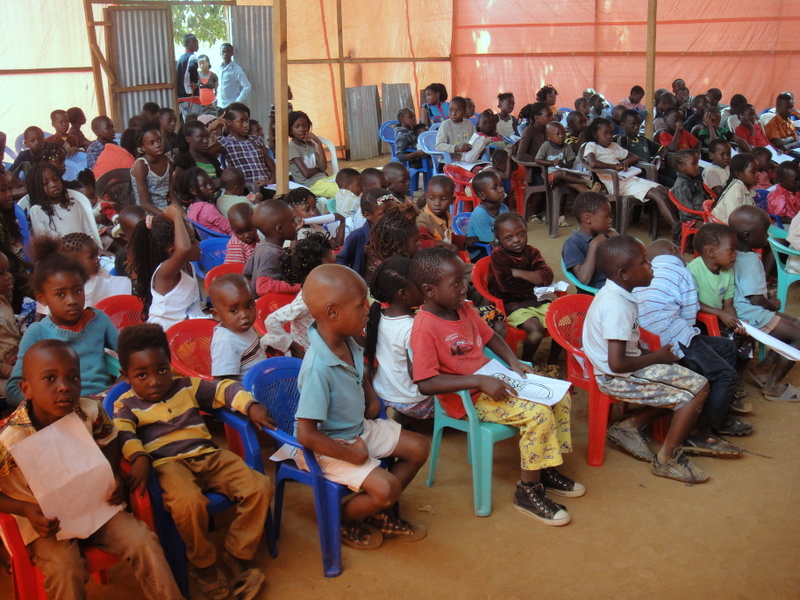 This fall's team has been involved in evangelization in the same neighborhood in preparation for the church's first anniversary celebration. In tandem with special evangelistic services, the team chose to lead a community project to visibly demonstrate to the neighborhood how much they care. We worked with the youth and Sunday school department from the church to clean up trash in a local park and paint the neighborhood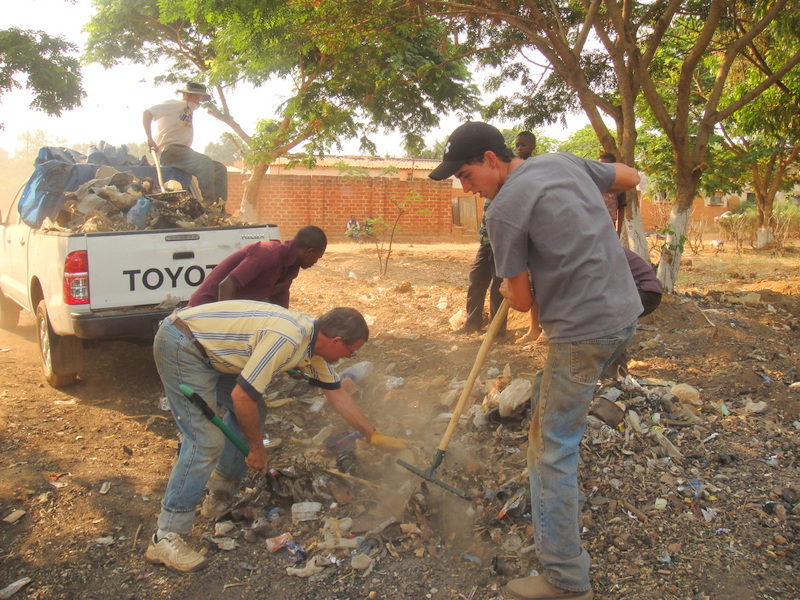 chief's office.
As Bill mentioned in his letter a couple of weeks ago, we are heavily involved in the training of church leaders within the network of Bible schools located across the country. Along with missionary contractor Mark Verslues, who just arrived in Lubumbashi in August, Bill has been overseeing the development of the new campus near the Luano International Airport on the outskirts of the city. The windows and doors have been installed on the first building, and most of the security wall is up. The roofing trusses are now being installed, and we hope to start classes on campus early next year. You can keep abreast of this and other DR Congo Bible school projects here: https://www.facebook.com/thecongoproject.org.
I taught English at the main Bible school campus in Kinshasa during the last academic year, and Bill and I are again teaching there this month. English may not seem to be very practical in francophone Africa, but here English has become a study and research language. Since the majority of francophone countries are heavily influenced by Catholicism, there are comparatively few evangelical books written in French.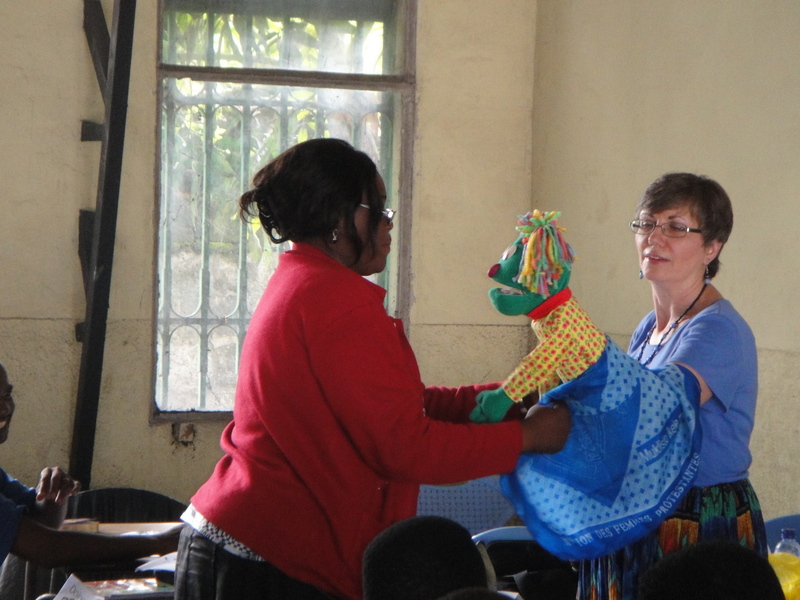 Most Pentecostal and evangelical works are printed in English; thus, the French Bible scholar often needs to learn English to conduct in-depth theological study. The Engage team and I also taught a conversational English class at a local church during the summer. The current team is teaching at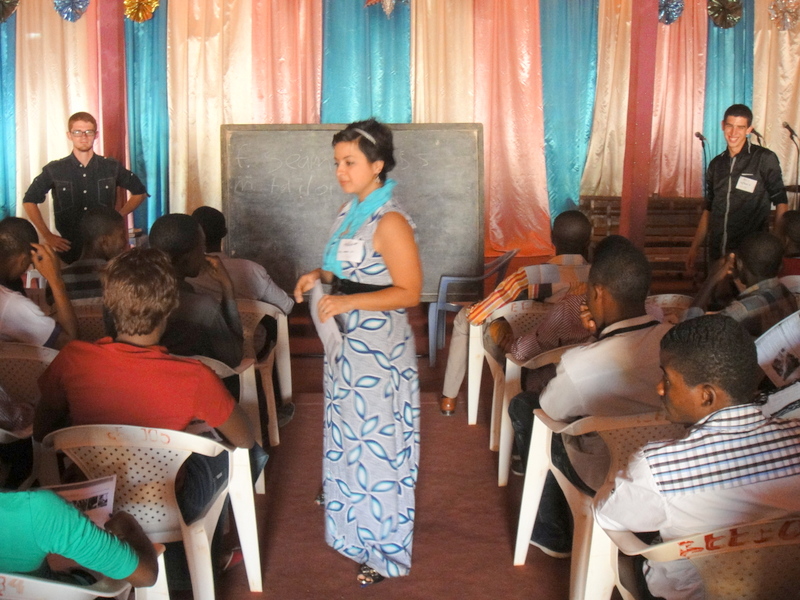 another church in the Lubumbashi university district with Rachel DiTrolio, our missionary assistant. Rachel has also completed an English course with one church Women's Ministries group and just began a new class for another women's group last Saturday.
If you have been following me on Facebook, some of these pictures may already look familiar. If you have not, but you have an account and would like to get our day-to-day updates, please connect with one or more of our Facebook pages: Sonia's wall (https://www.facebook.com/sonia.j.shaw), our ministry page (https://www.facebook.com/ShawsInDRCongo), or news about EngageCONGO (https://www.facebook.com/engagecongonews).