Christmas 2019
"Today our imaginations go back two thousand years to that first Christmas when the world experienced three phenomena. First, there was a star . . . [that] shone with the aura and brilliance of another world. It was as though God had taken a lamp from the ceiling of heaven and hung it in the dark sky over a troubled world. Second, there was a new song in the air. A world that had lost its song learned to sing again. With the coming of God in the flesh, hope sprang in the heart of man, and led by angelic beings, the whole world took up the refrain, 'Glory to God in the highest, and on earth peace, good will toward men (Luke 2:14 NKJV). And third, there was good news—the good news that, at last, a Savior had come to save men from sin."
–Excerpt from "The Promise of Christmas" in The Cradle, Cross, and Crown by Billy Graham
It has been more than three months since we returned to Lubumbashi from our furlough. We have been so busy since our arrival that at times it is hard to belie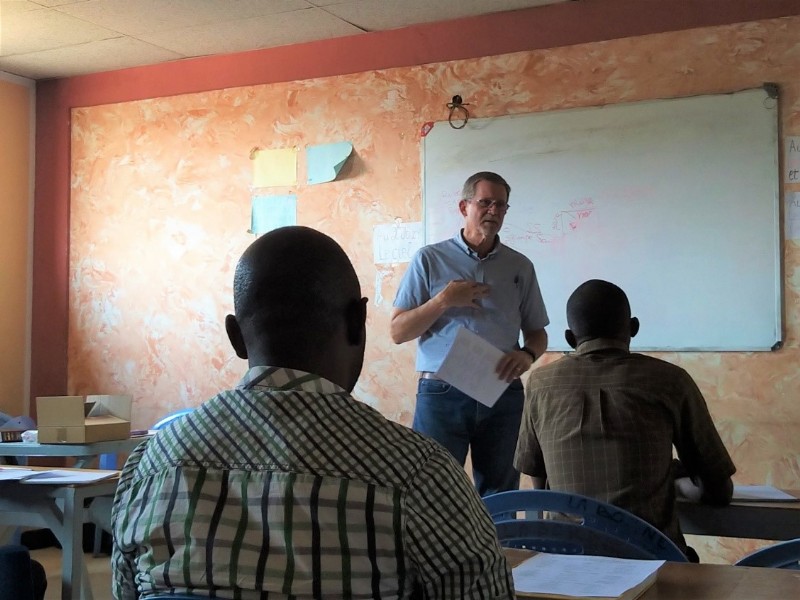 ve we ever left! Here are some of the activities with which we have been involved.
IBTAD Lubumbashi (the pastoral training program) is now in its third year of operation. That means that this is the first year that all three classes have been operational in both the morning and evening sessions (a total of six classes and professors functioning every day). Setting up the teaching schedule, administration, and instruction have taken up most of our time.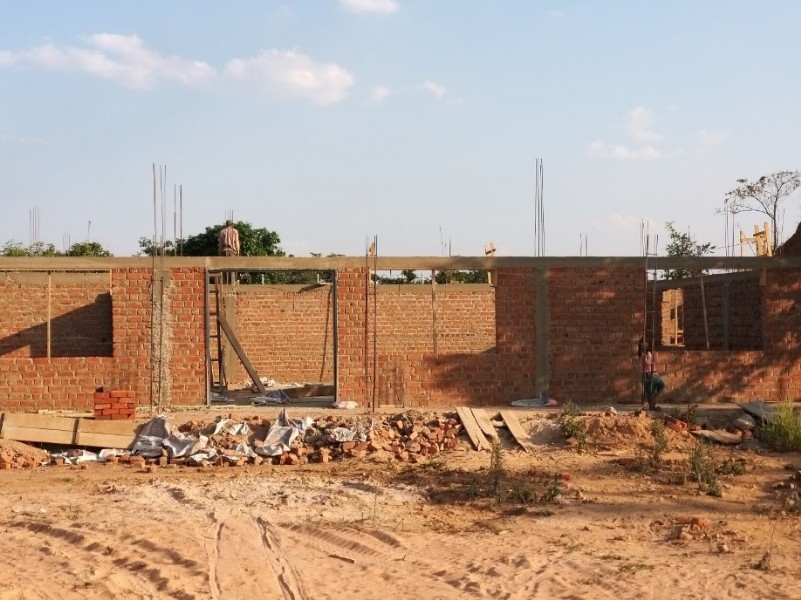 In addition, Bill has also been overseeing construction on phase two of the campus – a large building which will contain additional classroom space, dormitory, bathrooms, kitchen, and an apartment for visiting professors. At this point the brick building is nearly ready for the roofing trusses to be installed.
Just last week we were able to finalize the purchase of the two lots next-door to the campus. The property was owned by the mother of the former president, so you can imagine how difficult it has been to arrange an appointment with the VIP vender. In the end, we did not actually speak with her. (She has been living in exile in another African country since last year's election.) The negotiations were completed with her land agent, known as "Mr. Bob." Bill had met with another man posing as Mr. Bob a couple of years ago, and many people offered to be our go-between without any real contacts or authority. Finding the real land agent took quite a bit of time and investigation by several trusted members of the church. The property is about 2/3 the size of the current campus, and it will give ample space for a church plant, which will serve as a laboratory for the Bible school students. We are thrilled to have the opportunity to move forward on this expansion of ministry.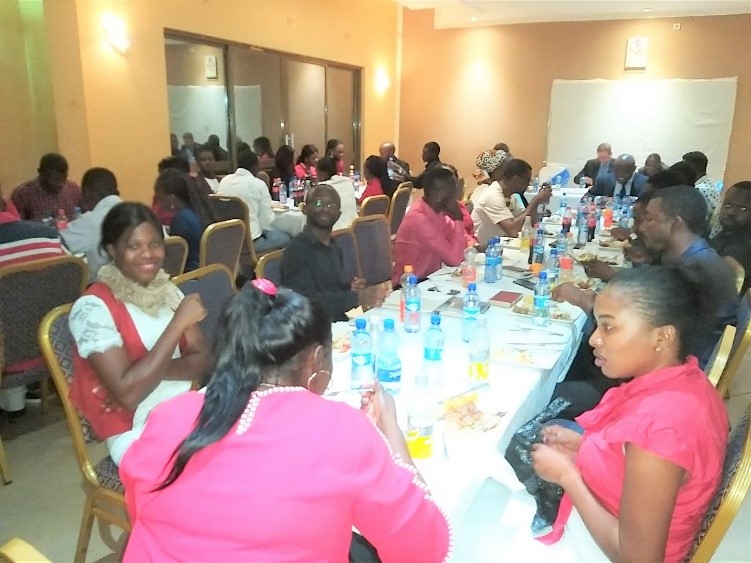 The English/international congregation, of which Bill is the pastor, celebrated its second anniversary at the end of November with a three-day seminar, a concert, a special Sunday evening service, and an agapé meal for all the volunteers who make this church function smoothly each week (choir, musicians, ushers, technicians, visitation committee, and Bible study leaders). For much of the fall, Bill preached a series of messages on the Beatitudes of the Revelation. Each Sunday, Sonia read about three chapters of Revelation aloud, so that the first beatitude would be fulfilled. "Blessed is the one who reads the words of this prophecy, and blessed are those who hear it and take to heart what is written in it, bec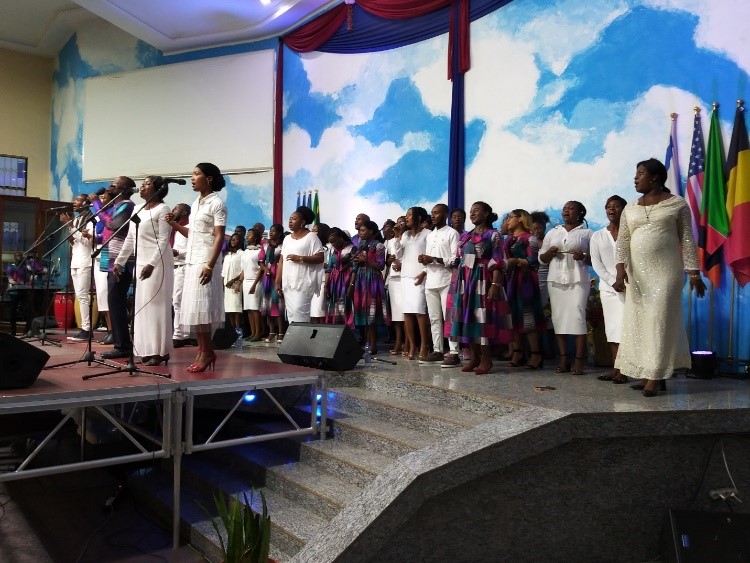 ause the time is near" (1:3). His current sermon series is about some of the minor characters of the Christmas story. If you are interested in following any of his sermon series, they are broadcast live on the church's Facebook page (La Parole Eternelle). All our services are locally available on radio and TV each week.
During the month of October, we helped host a team from Oak Creek Assembly of God in Milwaukee, WI. Our colleague from Kinshasa, Gloria Biffert, and last year's Engage intern, Sara Nelson, came earlier than the team to help plan and set up for them. This was one of the best teams we have ever hosted! Even though they were here during the hottest time of the year, and there was very little electricity during their stay, we never heard one word of complain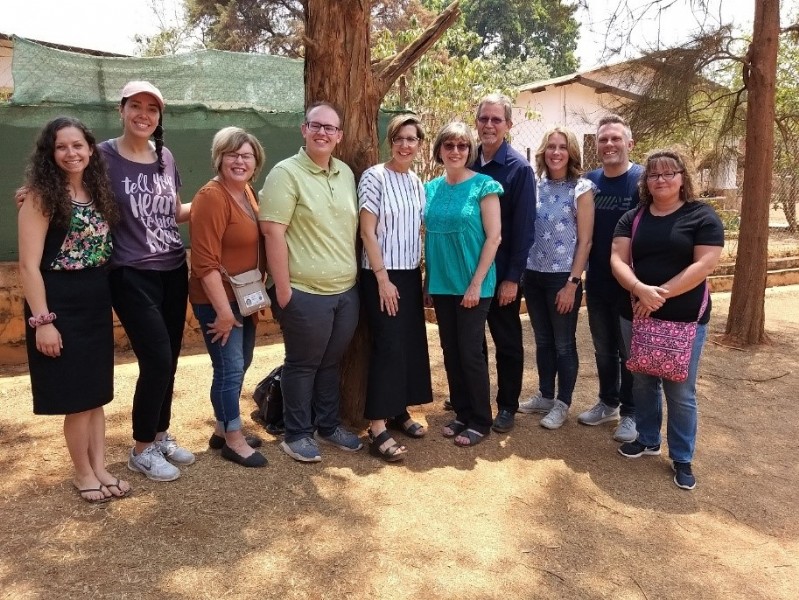 t. Gloria's main ministry is with DRC's Assemblies of God schools and the church is one of her supporters. Therefore, the team participated in several school chapels with Gloria, as well as helping with a free medical clinic day sponsored by one of the local churches, visiting the Kipushi prison, and praying over the city at Prayer Mountain.
For two weeks in November, we were blessed to be able to return to West Africa, where our missionary career began in 1987. We attended the graduation ceremony at West Africa Advanced School of Theology in Lomé, Togo, on November 9th, in order to congratulate six of our Bible school extension professors who had completedtheir bachelor's degree in Theology (BTh). From Lomé we walked across the border into Aflao, Ghana, and began a whirlwind tour of Ghana's Volta and Oti Regions, where we worked during our first two terms of overseas missionary service (1987-1995). During the next ten days, Bill preached eleven times, and shared briefly in four other settings. Most of his messages were at pastors' fellowship meetings, but four of his sermons we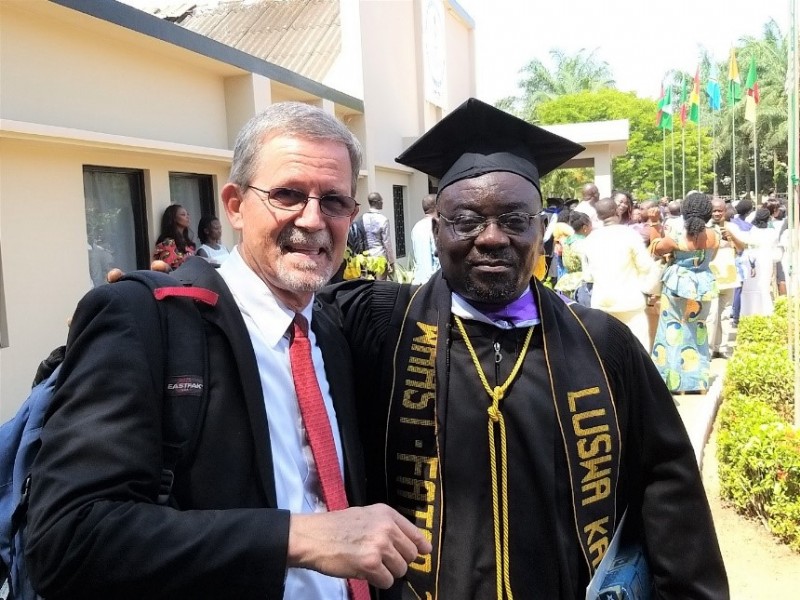 re at church services in Aflao, Tsito, and Hohoe, just a few miles south of our village house in Santrokofi Benua. (We were also able to visit our first African home and see how it has changed over the years. It is still being used for ministry by Bible translation teams.) It was a great privilege to reconnect with the pastors with whom we began our ministry, as well as to meet many younger ministers. We were greatly blessed to see the growth of the church in Ghana. When we began our ministry, there were five new churches in the Volta. By the time we left, there were sixty. Now there are over 420, a 700% increase over the past twenty-four years. Many of these churches also now have their own cinderblock buildings, instead of meeting in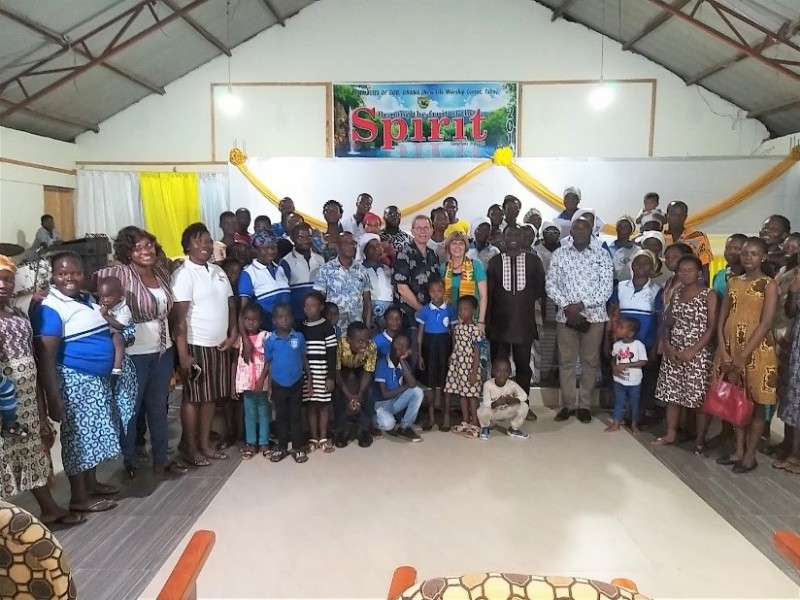 rented facilities or under shed roofs. In towns previously filled with idols, where we were told a church would never be planted, the Church has moved forward. As Jesus said, "I will build my church, and the gates of hell shall not prevail against it" (Matthew 16:18). It is wonderful to see the Lord's faithfulness!
The IBTAD Christmas holiday is coming up soon, so we are looking forward to having a lighter schedule for a few weeks. We send our love and thanks to all of you who have supported our ministry in prayer and finance over the past thirty-five years. May your Christmas be filled with the peace, joy, hope, and love that only Jesus can give.
God's richest blessings,
Bill and Sonia Shaw
Lubumbashi, DR Congo